Mo Douglas
"Seasoned Curly Fries" Single
November 7, 2017
Download/Stream: i-Tunes, Amazon, Spotify



Mariya May
"The Way That I Do" Single
October 20, 2017
Music Video: "The Way That I Do"
Download/Stream: i-Tunes, Amazon, Spotify



Prince Joely
"Rigmarole" Single
October 17, 2017
Music Video: "Rigmarole"
Download/Stream: i-Tunes, Spotify

Mo Douglas
"Three Bean Vegetarian Chili" Single
October 6, 2017
Download/Stream: i-Tunes, Spotify

Mo Douglas
"Stuffed Shells With Ricotta and Spinach" Single
September 26, 2017
Music Video: "Stuffed Shells With Ricotta and Spinach"
Download/Stream: i-Tunes, Spotify

Mariya May
"Catch The Wind" Single
September 22, 2017
Music Video: Mariya May sings Donovan's "Catch The Wind"
Download/Stream: i-Tunes, Amazon, Spotify

Mariya May
"Got 'Em Buried" Single
August 31, 2017
Download/Stream: Apple i-Tunes, Amazon, Spotify, YouTube


Reed Burnam
"Collected Summer" Single
August 23, 2017
Download/Stream: i-Tunes, Tidal, Amazon, YouTube, Spotify



That T-D-R-Co Sound: Breakfast By The Beach Collection
Various Artists CD
August 8, 2017


Download and Stream: i-Tunes, Tidal, Amazon, Spotify



The T-D-R-Co Sound: Cool and West Coast Cruising Collection
July 14, 2017
Various Artists CD

New tracks by:
Mariya May
Thomas Mudrick
Prince Joely
Ryan Massad
What in Your Heart Can Put You in a Trance
Mo Douglas
Human Shaped Earth
Chance Wiesner


CD/Download/Stream: i-Tunes, Amazon, Spotify, Tidal



The T-D-R-Co Sound: Cascadian Groove, Roots, and Psych Collection is a new various artists album released June 16, 2017 on Ten Dollar Recording Co. Includes new tracks by Thomas Mudrick, Ryan Massad, Mariya May, Human Shaped Earth, Anthony Mudrick, and Prince Joely. Also has new mixes from Lisa Heyward and Ryan Michael Block, plus non-album tracks by Nodding Tree Remedies, Mo Douglas, What in Your Heart Can Put You in a Trance, and Mo Meets Mongoose.

Download or Stream it: i-Tunes, Spotify, YouTube, Tidal, Amazon




Mo Meets Mongoose
"The Gyrator" Single
May 29, 2017
Featuring Thomas Mudrick (aka Mongoose Thompson) and Mo Douglas.
Download/Stream: Amazon, i-Tunes, Soundcloud, Spotify, YouTube, Tidal



Nodding Tree Remedies
"Roseanne" Single
May 26, 2017
Download/Stream: Soundcloud, Spotify, Tidal, Amazon, i-Tunes





For his debut album Lava Party, Anthony Mudrick rallied his energies to create twelve cuts with a cross-section of moods, from feel-good psych pop tracks to outer-space experimental voyages. Anthony is the youngest of three Mudrick brothers, all purveyors of authentic psychedelic music. Impressed as he was by his siblings' techniques, he made up his mind to search out his own style. Anthony dug deep into the day-trip remnants of those countercultural tracers, the crevices where the high tide of the 1960's left its mark, described in Hunter Thompson's typewritten spiel cranked out between ether black-outs in the 70's. Anthony leisurely conjures the lava lamp undulations and eerie psych-folk sounds of 1960's London or San Fran, trotting out the ghost of Syd Barrett for yet another dance in the pale moonlight. To be real, Lava Party plays heavy on the early psych-folk spectrum, while bringing along for mixed company elements of the Paisley Underground 80's, trash-pop 90's, and freak-folk 00's, but arriving at what is (now) a timeless, immediately recognizable idiom. We'll reserve for you the thrill of hearing Anthony Mudrick reveal in his own voice Lava Party, out July 11, 2017 on Ten Dollar Recording Co.

Music video: "Mary"


CD/Download/Stream: i-Tunes, Amazon, Tidal, Spotify, YouTube



Ryan Massad
Alone & Overdressed
May 30, 2017

Highlighting Ryan Massad's oft road-weary take on golden-era stone washed folkie warble and fuzz country strum, Alone & Overdressed is a mellow yellow rabbit hole of texture and vibe, replete with hummable/strummable front porch ditties, classic folk run through the reverb blender, and late-night, red-eyed bedroom psych excursions. Weaving in and out of the whole deal is Massad's grounded take on simple, melodic song structuring and orchestration. With Massad at the helm of all the record's instrumentation and vocals, Alone & Overdressed is peppered through with some fine self-made psy-folk moments graced with the nostalgic cadences of dusty eight-tracks gone by, the album's thirteen pieces echoing the battlecries of battalions of DIY bedroom recording enthusiasts from the hippies to the millennial nation and beyond.

Music video: "Don't Be Careless"
CD/Download/Stream: i-Tunes, Amazon, Spotify, Tidal, YouTube


Reed Burnam
Another Switchback
January 3, 2017

Reed Burnam is a multi-instrumentalist songwriter, currently involved in numerous working bands in the Austin, Texas area (Khali Haat, Ouiness, Many Birthdays). Originally composed in a flash songwriting session over a couple of days back in 2005, Another Switchback was finally properly recorded and produced in 2016 in Portland, Oregon for Ten Dollar Recording Company. Regarding the album, Reed tells us, "For my influences, I was listening to a lot of Guided By Voices and especially Tobin Sprout at the time, along with Leonard Cohen, Capt. Beefheart, Brian Eno's 70's lyrical albums, BJM, Townes van Zandt, Dan Johnston, Nick Drake, and others, so they work in a little bit here and there in either sound or feel. I'm a huge fan of Bill Callahan, and that later informed how I decided to strip these songs down when we recorded them for TDRCo."

CD/Download/Stream: i-Tunes, Amazon


The T-D-R-Co Sound: Cascadian Christmas Collection
Various Artists
December 16, 2016


CD/Download/Stream: YouTube, Spotify, i-Tunes, Amazon



Mo Douglas
Mama Owl Can Hear it
November 24, 2016

Mama Owl Can Hear It is a windows-open collection of (mostly) instrumental songs offering mesmerizing, groove-laden rhythms with heavy doses of hummable, layered melodies. The songs are tasteful cocktails of a myriad of influences from the '60s and '70s that meander through different styles and moods. As a whole however, and under the careful mixologist's eye of Douglas, the tracks hang together like a well-chosen wardrobe, sharing tones and colors.

CD/Download/Stream: i-Tunes, CDBaby, Amazon, Spotify, YouTube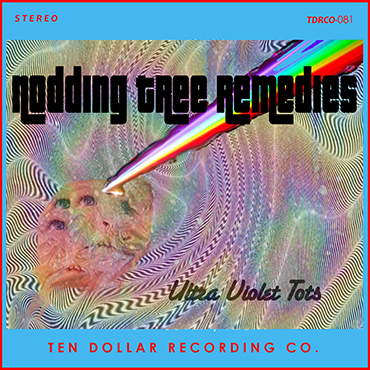 Nodding Tree Remedies
Ultra Violet Tots
November 19, 2016


CD/Download/Stream: i-Tunes, CDBaby, Amazon, Spotify




Thomas Mudrick's single "Grindfather" gently wafts an East Asian background veneer over some nicely interlocking pieces of polyrhythmic guitar funk that are one part Fela and one part P-Funk, with a dash of world-psych-trance-rave-up thrown in for measure, whatever the hell that means. At his best when effectively layering the weird alongside the ass-shaking, "Grindfather" is Mudrick in his element, sending up another space jam that's likely to rattle around in your head for a spell. And this one is all tune and no vocal cords, dig? So let the groove get'cha high as the sky. Out September 6, 2016 on Portland's Ten Dollar Recording Company.

Download/Stream: i-Tunes, Amazon, Spotify, YouTube.


The T-D-R-Co Sound: Cascadian Dub and Reggae Collection
Various Artists CD
August 30, 2016


Lisa Heyward
"Better Days" Single
May 31, 2016
Download/Stream: i-Tunes, Amazon, Soundcloud, YouTube, Spotify




Mariya May
Call Me Back if You Can Dig The Music
May 17, 2016

Finds the soulful, Portland-based songstress helming a deft concoction of lush neo-soul, rafter-rattling dub reggae, and verdant folk-addled adages to love and loss, all shot through with a keen pop sensibility. Call Me Back if You Can Dig the Music manages to listen as both vintage and modern at once, familiar and yet fully in its own element. With May's haunting flute lines and strong vocal presence, the total musical package comes off with an ease and timelessness that is a giddy, memorable listen and yet another great addition to the TDRCo catalogue.

Download: i-Tunes




Silvertron Youth Choir have cobbled together a gem of a record that's both hilarious and strange, often at once. Our God is a Possum God isn't short on inanity, assembling a pinwheeling, day-tripping, hipping and hopping, skipping and jumping ramble through the worm hole into a range of delightfully visual and guffaw-inducing ditties. The crux of Silvertron Youth Choir's tune-wrangling is in their ability to spool out numbers that make liberal use of deft musicianship and pop/folk song craft while remaining ridiculously irreverent and often wickedly funny. Our God is a Possum God is firmly indebted to the Old Masters' use of dada-inspired non-sequitur as a way to contort the quotidian nature of mainstream pop and rock. Out July 28th 2015 on Ten Dollar Recording Co.

Download: i-Tunes, Amazon


The T-D-R-Co Sound: Cascadian Folk and Soul Collection
Various Artists
December 26, 2014


CD/Download: i-Tunes, Amazon

Thomas Mudrick's familiar tropes of pirouetting randomly from acid-washed country to hip-hop laced rave-ups to swelling folk strummers are all here, and Abiqua's strongest features may reside in an underlying thread of the (somewhat) serious nestled squarely amongst the silly and the sardonic. There are party-on tracks such as the blues-soaked "Take It Cheesy", the surf-funk house party of "Shania", the strutting pop steps of "Bipolar Bear" ("It's never maybe with my bipolar baby" - classic stuff), the hippie throw-down of "Keep on Keepin On", and the jiggly-giggly tandoori buzz of the aptly named "Earth Nipple Ripple". Humor and a distinct unpretentiousness are never very far away on any of Mudrick's varied releases, both solo and in his group projects, and Abiqua is thankfully no exception here. Available October 16th 2014 from Ten Dollar Recording Co.

Download: i-Tunes or Amazon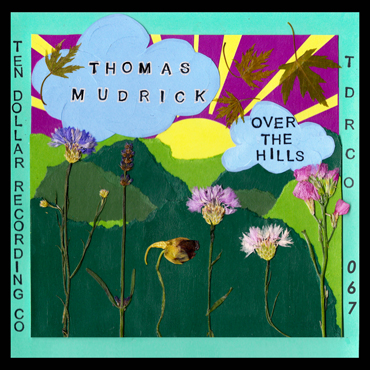 Oregon's frequently prolific prodigal son Thomas Mudrick is back with his single "Over the Hills", a meandering rural swirl of a tune that's one part whimsy and one part sand in your walking shoes. Taking it back to the back roads, "Over the Hills" is all easy folk flow that lets itself unravel as it wants, with nowhere in particular to get to and longer still to hang out. Upbeat and hum-worthy, what "Over the Hills" boasts by the handful is a fluent country-fried cadence crossbred with a languid swagger that walks the line somewhere between road-weary grit and bright-eyed optimism. Available August 29, 2014 from Ten Dollar Recording Co.

Download/Stream: i-Tunes, Amazon, YouTube




Human Shaped Earth
"A Cosmic Life" Single
July 5, 2014
Download/Stream: i-Tunes, Spotify

To say that Ryan Michael Block's Folk Tunes In Dub EP cannot be easily boxed in is kind of putting it lightly. As the title so aptly implies, Block's characteristic songwriting manages to transcend any preconceived genre parameters, transmuting musical lead into gold with an eccentric and completely localized admixture of freaknik folk, filmic soundscape, dub reggae, and lo-fi aesthetics that rattles and hums with the bohemian vibes of his home base of Portland, Oregon. Out May 4th 2014 on Ten Dollar Recording Co.

Download/Stream: i-Tunes, Amazon, Spotify

Swaying with a hazy veneer and swaddled in island vibes, Prince Joely's debut single "Catch a Whiff" rocks steady. Alight with spot-check dub overtones, smoky horns, and a telltale namesake residue (the moniker "Prince Joely" is a reference to the famed dub producer Prince Jammy), there's little doubt as to what kind of fire the listener might catch here, and Prince Joely's space-dub hits you right between the ears on the first pull. Out December 31st 2013 on Ten Dollar Recording Co.

Cover art by Mariya May
Download: i-Tunes




Out September 17th 2013, Duncan Calver's debut solo single "I've Been Smiling" is awash in funneled sounds both current and dated, saturated with the psych-streaked sea foam optimism first birthed through oracles such as the endless summer of Pet Sounds, refracted through a veritable oil and liquid light show of more recent acts. Calver's "I've Been Smiling" sports some nifty a cappella vocal harmonies, buttressing an understated melody that swirls around the heels of the song's gentle up and down dynamic and life-worn lyrical expressions. Amidst the gentle swirl of Calver's crystalline vocal delivery and the track's overall subtle harmonics, boy meets girl and loses the same.

Backed with the supplementary b-side "Animalia et Oceanum", which acts more as a watery, ambient refrain of the flipside track than as full-fledged song per se, "I've Been Smiling" is yet another reason to get on the boat already and get yourself over to Ten Dollar Recording Company; these cats are tying one on like it's 1969. Or 1999, 2199, whatever. All aboard.

Download: i-Tunes or Amazon

Thomas Mudrick
Mongoose Thompson and The Kalapuya Spirit
August 9, 2013


Buy it: i-Tunes, Amazon, Music Millennium

Kevin Lierman's "Sheddin' These Skins" single was released July 26th 2013, with production by TDRCO's homegrown wunderkind/funk maven Thomas Mudrick. It's aimed straight at yer cranium, with a lowdown stone groove locked in underneath a barrage of playful, enlightened verbiage that listens like so many street-level transcendental cut-scenes, a free form mix of block rock and liberation ethics that's steeped overall with a sense of grounded earnestness that refuses to take itself too seriously.

Lierman follows a spirograph muse that vacillates between opposing poles of front step bravado and zen roshi. The focus here is head space, man, and it's all about getting more of it, pushing margins wider, shedding skins as it were. Lierman's meditations are set apart from hip-hop more drastically attuned to the pleasures and follies of both cash and the flesh, for which there is a time and a place, though thankfully not here. There's an ear out for rhymes and a third eye out for something a little more colorful, inviting the listener to get elevated already. Lierman's flow is at times arresting, jitter-bugging from topic to topic with the agility of a featherweight.

Download: i-Tunes or Amazon

Chance Wiesner
Takin' a Chance on Love
May 4th, 2013


Download/Stream/CD: i-Tunes, Music Millennium, Amazon


Nodding Tree Remedies
The 45th Parallel
May 4th, 2013


Download: i-Tunes, Music Millennium, Amazon